About Us - Getting to know the Team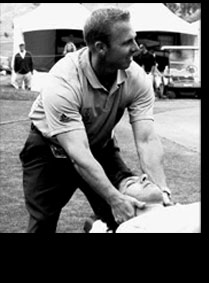 Dr. Sanicki received his doctorate degree from Southern California University of Health Sciences. Dr. Sanicki's undergraduate work was completed at The Richard Stockton College of New Jersey with a Bachelor of Science degree in Biology/Pre-Med.
Dr. Sanicki continued his education by becoming a certified provider for Active Release Technique©. This soft tissue specialty is used to treat injuries related to acute trauma, chronic pain syndromes and repetitive trauma disorders. The doctor uses therapeutic exercise and kineseo-taping to maximize patient stabilization.
Dr. Sanicki is the treating chiropractor for the PLNU athletics and SDSU sport club and athletics. Dr. Sanicki is helping the teams with injury care and prevention as well as improving functional performance. Dr. Sanicki first started treating hockey players back east with minor league affiliates for the New Jersey Devils and Philadelphia Flyers. In 2005 the team he was with went on to win the Kelly Cup, which is the minor league version of the Stanley Cup.

Dr. Sanicki is dedicated to treating athletes from weekend warriors to elite athletes. He was an integral part of getting PGAtour golfer Jaco Van Zyl into top physical condition and onto the tour for the first time in 2007. Together with instructor Dean Reinmuth, Dr. Sanicki has concentrated on golf fitness and injury prevention for all golfers.

Dr. Sanicki is proud to open his doors to you at his new practice in the Village in Point Loma. He invites you all to step outside the healthcare box and see how you can benefit from the services here at PLC.


Go to Top
---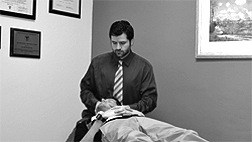 Dr. Ian Ahearn, DC received his doctorate at Logan College of Chiropractic where he graduated Magna Cum Laude. While attending Logan he also received a Bachelor's degree in Human Biology and his Master's in Sports Rehabilitation and Exercise. Dr. Ahearn attended the University of Illinois for his undergraduate where he completed his Bachelor degree in Community Health. Dr. Ahearn understands that each patient is unique; which is why he strives to provide treatment that is specifically targeted to the area of complaint and every treatment is unique to that patient.
Dr. Ahearn specializes in musculoskeletal sports injuries and extremity injuries as he provided treatment for athletes in the Biofreeze Rehabilitation Center in Chesterfield, Missouri. There he worked closely with multiple area sports teams including the Mizzou Tigers and the Missouri Baptist basketball team. He currently works with local trainers to improve biomechanics and decrease the risk of injury for weekend warriors as well as several professional athletes. Dr. Ian has worked closely with the San Diego Sol professional basketball team as the team's chiropractor.
Dr. Ahearn uses a whole body functional assessment to correct biomechanical dysfunction through adjusting, stretching, instrument assisted soft tissue manipulation, and post-isometric relaxation. He has also completed the first module in Graston technique and is class IV laser certified. Graston technique is an instrument assisted soft tissue manipulation that is used on top athletes from around the world.
Dr. Ian Ahearn focuses on the body as a whole and provides treatment for more than just the spine. His specialty is sports so he is very familiar with injuries to the shoulders, elbows, wrists, hips, knees, and ankles. He also is experienced in treating patients of all ages.
Dr. Ian Ahearn is a Diversified chiropractic practitioner and is educated in Graston, Thompson Technique, and Webster technique (great for soon to be moms!).
Dr. Ian Ahearn is currently accepting new patients and accepts most insurances! Come on in and get back to doing what you love to do best!

Go to Top
---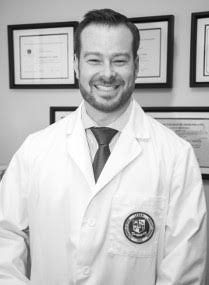 Dr. Christopher Coulsby, a born and raised San Diegan and collegiate athlete, received his doctorate from Logan Chiropractic College, in St Louis, Missouri. He also received a Bachelor's degree in Life Sciences and is currently completing his Master's in Sports Rehabilitation and Exercise. Dr. Coulsby completed his undergraduate coursework at Occidental College in Los Angeles where he was awarded with a Bachelor's degree in Marine and Microbiology.
Dr. Coulsby utilizes a functional assessment of each patient to determine the best course of action. He is certified in Diversified Technique, Active Release Technique, Kinesio-Taping, Cox Technique, Thompson Technique, Gonstead Technique, and Logan Basic and Webster Techniques. He used all of these techniques combined with functional exercise to quicken the recovery and maintain the overall whole body health of his patients while he was in his residency at the Southfields Heath Clinic and Biofreeze Rehabilitation Center in St. Louis, Missouri.
Dr. Coulsby offers specialized family and sports related care in a conservative, patient-friendly manner. His treatments range from chiropractic adjustments, functional rehab exercises, Active Release Technique, Kinesio-Taping, and various therapeutic modalities. He is also trained in Nutrition and Weight Loss Counseling to further his patient's goals for a healthier lifestyle and optimizing their physical wellbeing.

Go to Top
---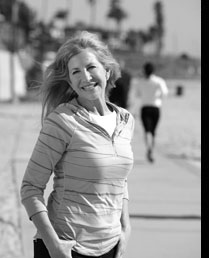 Lisa has had a passion for sports, health and fitness since childhood. She earned a BA degree from SDSU in Physical Education and Sports Medicine and an Associate degree in Cardiovascular Medicine. She spent 18 years in the medical field. She started Body Built for Sport to inspire and support athletes of all levels.
"I was involved in multiple sports growing up which led to my work as a fitness instructor and runner and now a devoted fitness enthusiast. When I was younger, I didn't make the connection between the food I ate and my performance in sports. I thought drinking a diet Pepsi and grabbing a handful of nuts before teaching was all I needed to get through an hour long, physically taxing aerobics class. I couldn't understand how I could teach 3 or 4 fitness classes a day and run 3 days a week and never change my body. My energy was low and my body fat was high. What's wrong with that picture? I was fueling it with the wrong food! Once I discovered how powerful food functions in our bodies, my whole way of eating and thinking about food changed. I love sharing my passion for sports nutrition with athletes so they can optimize their athletic performance."
As a Licensed Sports Nutritionist, Lisa believes she is living her calling: to educate others on proper diet. Athletes need a variety and balance of highoctane food to perform their best. Her mission as founder of BBFS is to help athletes reach their highest potential by teaching them about their bodies and what foods are best for their specific sport(s). By looking at the whole person, and connecting the mental with the physical, BBFS can help athletes become exceptional!

Go to Top
---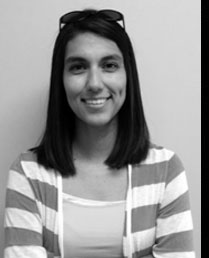 Amanda joined the Point Loma Chiropractic team in 2010 and handles all of the clinical day to day operations including patient and office management. Originally from Mississippi, Amanda came to San Diego out of Mississippi College with certification in medical transcription and business management. While pursuing her Bachelor's degree in Biology, Amanda served at a family camp for five summers in Texas followed by doing medical transcription for Sharp Community Hospital and served as a science teacher in La Jolla.
Amanda believes in offering the best service possible to anyone who may come through our doors and making your Point Loma Chiropractic experience the most that we can. She brings experience in hospitality as well as a thorough knowledge of insurance so that all your questions as a patient may be fully answered. Her goal is to insure that you leave Point Loma Chiropractic with no doubt that we have done all that we can for you. Amanda not only completely believes in what our doctors can do for you and your health but is excited to be a small part of you finding your way there.

Go to Top
---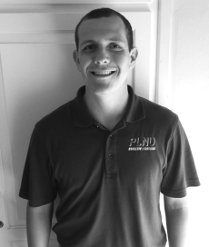 Ryan Nokes has been a Certified Athletic Trainer since 2012. He received his Master of Arts degree in Kinesiology with a concentration in Athletic Training from San Jose State University in 2014. Prior to San Jose State University, Ryan received his Bachelor of Arts degree in Athletic Training from Point Loma Nazarene University. In addition to being a part of the Point Loma Chiropractic staff, Ryan also serves as the Head Athletic Trainer at Point Loma High School, and an Adjunct Professor for the Kinesiology Deparment at Point Loma Nazarene University. Prior to Point Loma Chiropractic, Ryan was a Graduate Assistant Athletic Trainer at San Francisco State University for two years. While at San Francisco State, Ryan served as the primary Athletic Trainer for the Men's Soccer and Women's Track and Field teams. Ryan is currently pursuing his Doctorate degree in Health Science at Rocky Mountain University of Health Professions.

Go to Top
---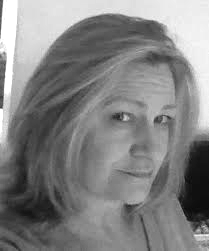 Carolena Jones has proven to be an intuitive and gifted massage therapist for the last ten years. Carolena believes that massage should be personalized to the unique needs of each client and is trained in a range of therapeutic modalities including: Deep Tissue Massage, Therapeutic Massage Cupping, and Relaxation plus Hot Stone Therapy! Carolena's passion is to educate her clients that massage therapy is no longer considered to be simply a luxury. She invites you to open your mind and body to the healing benefits of massage therapy.
Carolena is also a certified Ace Cupping Massage Therapist. When and why do I use this cupping method? When I come across very stubborn adhesions (knots) and tight muscles, cups soften the muscles, loosen adhesions, lift connective tissue, and bring hydration and blood flow to body tissues, and drains excess fluids and toxins by opening lymphatic pathways more comfortably. Cups multitask quickly and effectively, making your session that much more beneficial and healing.
Come by PLC to see Carolena and what she can do for you today!

Go to Top
---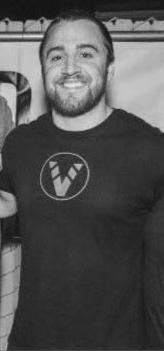 Luke Nowland is a Personal Trainer, Sports Nutritionist, and Performance Coach from San Diego, California. He received his Bachelors of Science Degree in Kinesiology with an emphasis as a Fitness Specialist from San Diego State University. He is a Certified Personal Trainer through the National Strength and Conditioning Association and is a Licensed Primary Sports Nutritionist with the National Association of Sports Nutrition.
He specializes in functional strength development for both athletes and the general population, injury prevention and rehabilitation, as well as nutrition coaching and weight management programs.
He teaches that proper mobility and stability are at the core of all functional movement patterns and uses his sport-specific background to optimize movement, increase muscle activation, and help individuals live pain-free.
Luke sees proper exercise and nutrition habits as a vehicle for improving ALL areas of life, and his passion lies in helping both athletes and the general population increase their confidence and quality of life by maximizing every aspect of performance and healthy living.