List of Testimonials for PLC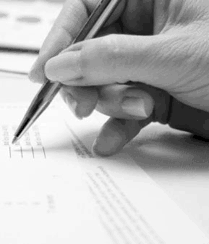 Hi,
Sorry for the delay, been a super busy weekend. I was at the point of couldn't run a step due to a foot injury. Dr. Katherine Andrews was not only help me got back to my running so quickly, I now can run way better than before my injury. The workshops conducted by Dr. Katherine Andrews are great. I just feel better 200%. A very good doctor who cares about her patients. Very friendly caring person and a nice human being. Keep up the good work!
LC

Go to Top
---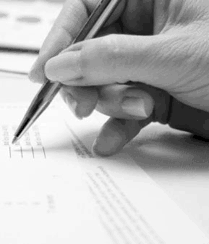 John Vosseller at Synergy Stretch and Point Loma Chiropractic is an exceptionally talented stretch therapist.  I have been a client for a couple of years and I can't say enough good things about John's capabilities and integrity.
First of all, Fascial Stretch Therapy (FST) is a highly underrated type of body work, and goes well beyond basic stretching.  John was trained by the Stretch to Win Institute.  Finding someone who has this specific training is critical when looking for a stretch therapist.  Those who do have this background (and there are only a few in San Diego) tend to be extremely expensive, difficult to schedule with, and generally not as friendly, positive, or laid-back as John is.  Bottom line is that John's rates are extremely competitive for his level of expertise, and he is genuinely a nice guy.
I know that professional athletes get tremendous benefit from FST, and that seems to be the only arena where FST has truly caught on.  I'm not an athlete, but I can personally attest to the benefits for someone like myself who has low back problems and who sits in front of a computer for long periods of time.
The only down side for me is the location, which is in the heart of Point Loma.  It's definitely out of my way, but the benefits outweigh the inconvenience a thousand times over.
Overall, Fascial Stretch Therapy is a fantastic modality and I've come to value it even more than a great massage in terms of its longer-lasting impact on my body.  You can't go wrong with John at Point Loma Chiropractic.  He's an absolute pro and you won't regret giving his services a try!
Brenda C.
San Diego, Ca

Go to Top
---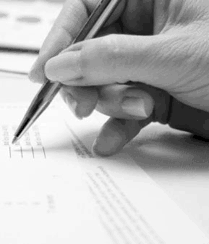 While my 16 year old son ran the 9/11 Travis Manion 5K, I noticed a booth that Dr Katherine Murphy was overseeing. I have been and know of many chiropractors but was amazed at her ability to also incorporate fitness and pain management. For months I have experienced chronic muscle ache, tightness, neck and shoulder pain due to an active outdoor lifestyle. So many different techniques and approaches have left me very disillusioned. She was quickly able to pinpoint the areas to relieve the pain. Dr.Murphy is more than just a chiropractor. She is preventative medicine and a pioneer in the field of health and wellness.
-Javier

Go to Top
---