Services we offer at the Point Loma Chiropractic - PLC San Diego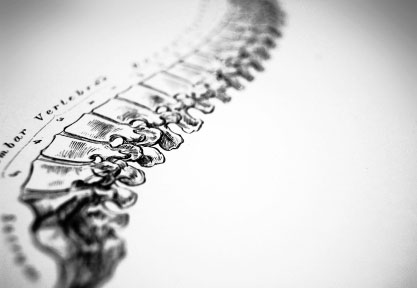 Chiropractic Care
Chiropractic treatment is effective for muscle spasms of the back and neck, many different types of headaches, and issues involving the joints and tissues of the upper and lower extremities.
Chiropractic treatment includes manipulation and adjustment of body structures, such as the spinal column, so that correct movement can be restored. The doctor will usually make use of other modalities such as ultrasound, electrical stimulation, moist heat or ice packs to aid in the manipulation. Finally, a program of therapeutic exercise will be prescribed to maintain optimal performance.
---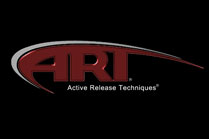 Active Release
Active Release, or ART, is a patented, state of the art soft tissue system/movement based massage technique that treats problems with muscles, tendons, ligaments, fascia and nerves. Headaches, back pain, carpal tunnel syndrome, shin splints, shoulder pain, sciatica, plantar fasciitis, knee problems, and tennis elbow are just a few of the many conditions that can be resolved quickly and permanently with ART. Dr. Sanicki is a certified Active Release Technique practitioner.
---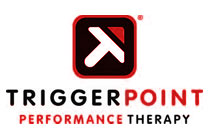 Trigger Point Tools
Here at PLC we believe in the team approach to your health. With the use of these state of the art home therapy tools, you and your doctor or therapist can devise a plan to keep you at your peak. We highly recommend the use of these tools for your soft tissue needs.
---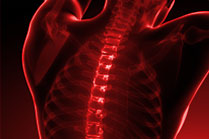 Video Analysis
Does your pain occur only with certain movements? Well, here at PLC we want to get a better understanding of the motions you go through while playing your sport or running. We have incorporated the use of slow-motion cameras for filming you in action. This biomechanical diagnostic tool helps your doctor or therapist better assess your condition.
---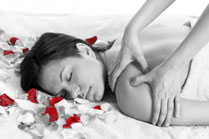 Massage Therapy
Therapeutic massage involves the manipulation of the soft tissue structures of the body to prevent and alleviate pain, discomfort, muscle spasm, and stress; and, to promote health and wellness.
In massage therapy, the practitioner applies manual techniques, and may apply adjunctive therapies.
Massage therapy improves function of the circulatory, lymphatic, muscular, skeletal, and nervous systems and helps improve the rate at which the body recovers from injury and illness.
Massage is offered in 30 minute and 60 minute sessions. Packaging is available for multiple sessions.
---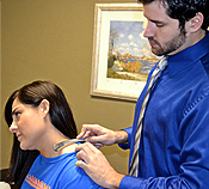 Graston
Graston is a soft tissue treatment which aims to decrease muscle soreness and eliminate trigger points within the muscle. The treatment is administered with stainless steel instruments and treats tissue fibrosis and chronic tissue inflammation.
This technique is used widely among professional and recreational athletes. Graston allows for increased freedom of movement and a decrease in chronic muscle tightness and chronic muscle fatigue.
---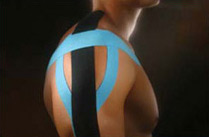 Kinesiology Taping
"Made for competition, ROCKTAPE is the only tape engineered to meet the demands of endurance athletes like runners, swimmer and cyclists. Unlike other products, ROCKTAPE can be used both to apply compression to promote recovery, or decompression to relieve pain and swelling. When applied over a stretched muscle, ROCKTAPE lifts the skin which accelerates blood flow. This acceleration increases the amount of oxygen available to the muscles.
Additionally, this increase in circulation promotes lymph drainage and the removal of lactic acid which helps endurance athletes manage fatigue. These combined effects are powerful; as they allow the athlete to go harder for longer periods. And unlike compression garments, ROCKTAPE can be applied to very specific areas of the body, areas that are sometimes hard to reach such as shoulders, knees and joints."
---

Sports Nutrition
If you are working out 3-5 days a week and aren't seeing the results you desire, then your nutrition may be the one factor holding you back. Nutrition is the #1 change you can make to dramatically transform your body. Sound nutrition fuels your body, increases energy and insures good health. If you are looking to lose weight then resist the latest diet craze and focus on eating the right foods instead. At Body Built for Sport, we work closely with you to customize a nutrition program that fits your training goals. Our aim is to help you reach beyond what you thought you could physically achieve and move you to your highest potential, inside and out. If you aren't feeling energized and empowered on a daily basis, contact us for a free phone consultation.
---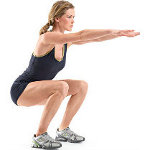 Functional Exercises
Geared towards Flexibility, Stability and Performance; as well as injury prevention, balance control and injury care, these exercises are meant to help boost your recovery times and to teach you a way to keep you injury free in the future. Exercises are generally person specific as well as injury specific. Functional Exercises allow for quicken recovery, injury prevention and continued health.
---

Orthotics by Foot Levelers
Most orthotic companies only support one arch. When only one arch is being supported the problem shifts to another part of your body. Stabilizing Orthotics support the three interconnected arches of your foot. Unlike generic, over-the-counter orthotics, our Stabilizing Orthotics are individually designed for your unique postural problems — not just problems with your feet. We believe that correcting imbalances in your feet can properly align your spine and pelvis. Check out what Foot Levelers can do for you at PLC.
---